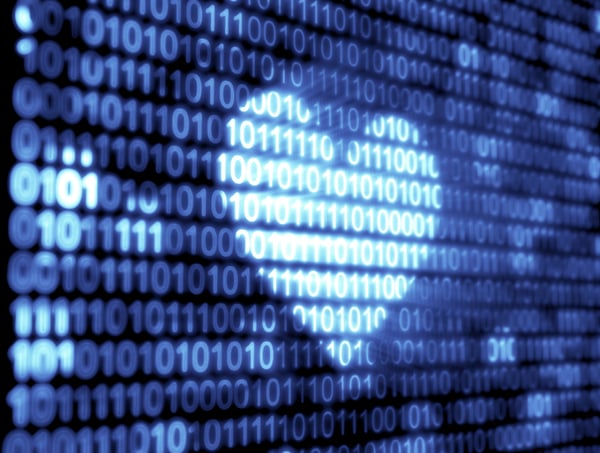 Why CFOs Need to Learn to Love Data

Data, coupled with advanced analytics, AI and machine learning, can inform superior financial decision-making — but only if CFOs learn to trust, and even love, their data. To do so, executive teams must create a culture of data believers, built from the ground up.

At an astounding pace, our world is being remade by data and the algorithms that let organizations automate workflows, personalize interactions, discover new possibilities, learn, and apply knowledge. Gartner's CFOs survey in October 2020 found that 82% identified "advanced data analytics technologies and tools" as their top digital priority for 2021.1 However, almost as many (78%) expected it to be difficult to achieve.

Most CFOs, it seems, recognise the importance of data and analytics, but lack faith in their organisations – or themselves – in utilising them properly.

Building Trust

For leading organizations in every industry, trust has become a central design point, whether that's how they access data, evolve their business models, innovate offerings, or engage customers.

To succeed in retaining trust while growing business or expanding into new markets, the C-Suite needs to establish governance and policies to combat cyber risk and protect customer trust and brand. In short, they have to embed security everywhere while expecting new risks to emerge from anywhere.

In IBM's 2020 Global C-Suite Study, we identified 'Torchbearer CFOs' who are already leading within data-rich, high revenue firms.2 These Torchbearers appreciate that securing a dividend on data entails investing in their workforce to help it acquire the relevant skills. This involves developing or acquiring the analytical talent required plus further investment in emerging technologies, such as automation. A full 78 percent of Torchbearer CFOs anticipate using automation more extensively to collect data and streamline their reporting and analysis.3

Data Driven Decisions. Not Gut Feeling

CFOs in the most successful enterprises comprehend that data has both operational and strategic value. In fact, half of all Torchbearer CFOs say they find data particularly useful when they're defining their organization's vision and strategy. These top-performing CFOs don't rely on gut feeling to make big decisions; they understand that better data yields better intelligence.

Torchbearer CFOs appreciate that trustworthy data can shed light on a wide range of strategic issues. The insights they obtain enable such CFOs to help their organizations create new business models, enter new markets, support product innovation, design more attractive customer experiences, and – perhaps most importantly – build reliance against risk.

We are all now used to an acceleration of risk. Cyber-attacks damage national energy, communication, transportation, and healthcare infrastructure. We are facing economic crises, public debt, and civil unrest. Climate change and its multiplying disruptions from drought to flooding, extensive wildfires and crop disruption. In reality, these disruptions don't wait orderly for their turn in line. Some, such as the COVID-19 pandemic, don't helpfully appear in end-of-year media articles of "Top Risks to Prepare for in 202X".

The new risk horizon is causing a dramatic shift in the way most organizations operate. We have now reached a new level of capability – an era in which processes are executed by technology (the "digital workforce") and enhanced by people (what IBM CEO Ginni Rometty coined the "new collar" workforce).4 The good news is, this approach allows CFOs to reshape their operating models. Process-wise, Lean, Six-Sigma and Kaizen methodologies are still applicable, but the inclusion of other approaches that use data to focus on agility and flexibility – even at the expense of leanness and cost-cutting – will become a critical differentiator. The need for real-time insights, on-the-spot forecasts, and all-encompassing foresights in ongoing operations has been accentuated.

At IBM, we believe that the CFO should serve as the evangelist for a data-first culture and collaborate across the C-suite to treat data as an asset that can be monetized. In this environment, a loss or breach of data can be disastrous to an organization's reputation, wiping out years of effort and brand value. CFOs can estimate the financial damage of these potential issues and forecast the impact to the income statement, balance sheet and cash flow statement.

To help clients on this journey, IBM brings digital strategy and design ideas, cognitive process skills and assets, and cloud application and infrastructure capabilities. The power of Watson and the IBM Cloud – combined with our industry insights and end-to-end implementation and services expertise – can help organizations meet the opportunities and challenges of this next wave with speed and certainty.

Discover how peers are safeguarding their future and Loving their Data

Success will require companies to analyse corporate structures and workflows, offering opportunities for improving quality and effectiveness, as well as reducing costs. To help CFOs prepare for a more uncertain environment and adapt to today's digital capabilities and advanced AI, IBM together with CorporateLeaders are hosting a live and interactive roundtable with Cornelia Nitra, Finance Director Northern Europe, Coca-Cola Services, and Graham Wright, Vice President - Global Procurement Finance & Operations, IBM. To join this live and exclusive discussion, safeguard your future, and learn to love your Data, sign up here.
1 Gartner CFO Survey Reveals A Dramatic Digital Acceleration Since COVID-19, Gartner
2 Build Your Trust Advantage, Global C-suite Study 20th Edition, Leadership in the era of data and AI everywhere, IBM
3 Realizing the data dividend, Global C-suite Study 20th Edition, Chief Financial Officer insights, IBM
4 IBM CEO Ginni Rometty said companies have to change the way they hire, or the skills gap will become a crisis, IBM