Creating Flexible and Resilient Workflows
---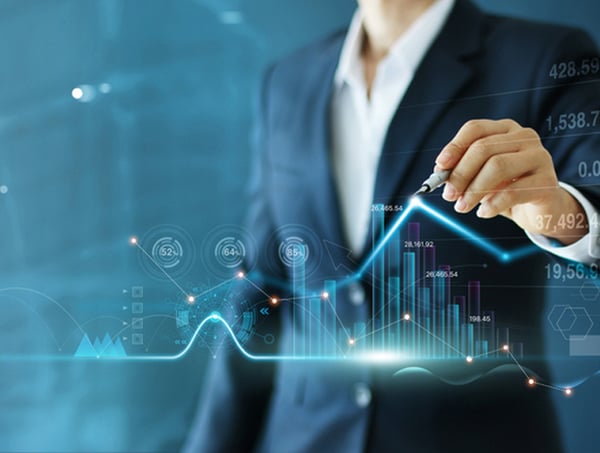 How CFOs and CPOs can Create Flexible and Resilient Workflows

If the past decade has taught us anything, it's to expect the unexpected. We've all had to become experts at risk management. The global financial crisis seems like a lifetime ago – in fact, the UK only came out of that recession in 2009 (and Greece in 2014). Then came Brexit, Trumpism, and finally, the worst shock of all: the COVID-19 pandemic.

For years the traditional operating model has been focused on optimizing wherever possible to create leaner and more efficient processes and organizations: just-in-time supply chains, inventories kept to a minimum, and goods delivered without delays. Such an approach served companies well in a business environment characterized by relative stability, reliable distribution channels, and limited or localized disruptions.

Shocks to Supply Chains

In this new era of risk, however, these inflexible, cut-to-the-bone models haven't been fit for purpose. Remember the start of the pandemic, when whole supply chains reliant on a steady flow of goods from China suddenly grounded to a halt? Many businesses only knew one way of operating and couldn't change or adapt in time. Ruthless efficiency has come at the cost of flexibility and resilience.

In short, we now face a new reality. It's time for a shift in focus to cultivate a resilient toughness and ability to weather many different kinds of storms. Whole operating models — even business models — need recalibrating to build the key capabilities and the right technologies to be highly resilient in the face of uncertainties, and to respond quickly when presented with opportunity.

Consider the changes wrought on the pharmaceutical industry in the wake of COVID-19. The enormous pressure to act, combined with new technology, gave rise to a tremendously accelerated race to a vaccine. What had previously taken seven to eight years could end up being condensed into just under a year. The first positive case of COVID-19 in Europe came on 24th January in France, 2020;1 the first person in the world to be vaccinated was 91 year-old Margaret Keenan, on 9th December 2020 in the UK.2 Along the way, new lessons and ways of operating in the Pharma, healthcare, and supply chain industries will undoubtedly take hold.

The rapid acceleration of the vaccine shows how the new elevated risk environment requires an operating model that is focused on resiliency and agility. Some efficiency gains will be sacrificed for greater resilience. At the heart of a resilient business and operating model, there are capabilities that make the enterprise adaptable and able to change. These include a workforce that is able to work safely and effectively from virtually anywhere, agile working methods embedded within every workflow, and operational business continuity throughout a company's supply chain, manufacturing and distribution networks.

Succeeding in Uncertainty

To succeed in this ever-more uncertain environment, companies need to adopt digital capabilities and advanced AI to help analyze corporate structures and intelligent, resilient workflows. For CFOs and CPOs, this is as much about improving quality and effectiveness as it is about reducing costs. Yet organizations must also transform and shift toward greater flexibility.

This entails a greater emphasis on cost variability and a rebalancing of capital and operating expenditure. Rather than cut costs in a linear uncreative way that preserves cash but diminishes their ability to grow, companies should carefully balance reduced costs against future-looking opportunities. This means using the insights available from digital tools to better understand where genuine opportunities for cutting waste and improve efficiencies lie.

The insight from digital technologies and autonomous applications allow companies to:
Engage relevant internal and external stakeholders in the scenario envisioning process

Tap into the collective intelligence of the organization for defining the best path forward

Make decisions based on higher-frequency and real-time data, rather than the more periodic insight

Give guidance with full awareness that the economic landscape may change drastically, and difficult to anticipate shocks to the business environment may occur
At IBM, we know that AI, analytics, automation and other digital technologies enable the required levels of resilience. They can provide real-time insight that helps a company navigate complexity. Companies must have constant situational awareness if they want to able to respond in an agile manner to sudden market changes and disruptions. But to be able to use this data and insight, organizations must put in place a secure and resilient technology infrastructure to support the new operating model.

Overcome Challenges Together with Peers

To succeed, companies will need to analyze corporate structures, workflows, purchasing agreements, and offer opportunities for improving quality and effectiveness, as well as reducing costs. To help Finance and Procurement prepare for a more uncertain environment and adapt to today's digital capabilities and advanced AI, IBM together with CorporateLeaders are hosting a live and interactive roundtable with Cornelia Nitra, Finance Director Northern Europe, Coca-Cola Services, and Graham Wright, Vice President - Global Procurement Finance & Operations, IBM. To join this live and exclusive discussion, safeguard your future, and learn to love your Data, sign up here.
1 World Health Organization, Europe, 25 January 2020
2 Covid-19 vaccine: First person receives Pfizer jab in UK, BBC